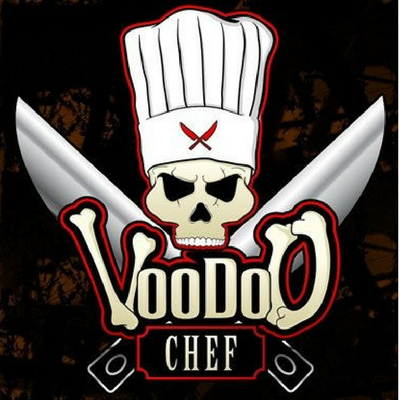 The VooDoo Experience! VooDoo de Mayo!
Date
Friday, May 3
Time
7:00PM - 9:00PM
Price
65.00
Venue
Epicurean Theatre
Epicurean Hotel
1207 S. Howard Avenue
Tampa, FL 33606
Event Information
The VooDoo Chef is Back! And just in time for Cinco de Mayo. Get the party started early as Chef Erik Youngs shares some of his VooDoo-fied creations, paired of course with creative libations and a live culinary demonstration you won't want to miss!
…watch, learn, TASTE!
Get the Party Started
VooDoo Fish Tacos
Michelada Fried Mahi, Fatboy Slaw, Pico, Cilantro, Cotija and Jalapeños on VooDoo Tortillas
Mexican Sunrise
~
VooDoo Jam Shrimp & Grits
Plump Gulf Shrimp, Chicken, and Chorizo in a rich VooDoo-fied Southwest Tomato Sauce served over Fatboy grits with pencil chives and BBQ Corn!
Woodford Limeade Julep
~
VooDoo Chicken & Churros
Churros Waffles topped with Pan-Fried DIRTy Breast of Chicken finished with Woodford Maple Habanero Compote and Candied Bacon
VooDoo Chef's Woodford Hooched Up Horchata