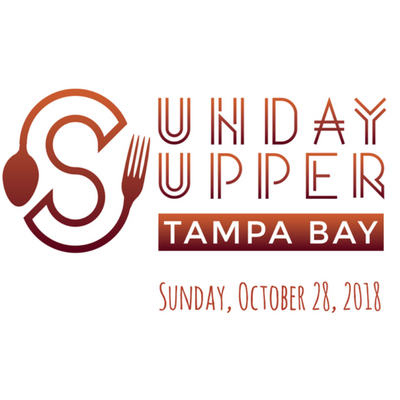 Sunday Supper Tampa Bay
Date
Sunday, October 28
Time
5:00 pm - 9:00 pm
Venue
Progressive dinner starting at Haven and ending at the Epicurean Hotel.
Event Information
Eat. Drink. Tampa Bay.
You're invited to an evening of great fun, and a family-style feast prepared by some of the Tampa Bay area's best chefs. Cheers to the Tampa Bay culinary scene for a dinner that's a first for this area.
Gather around the table to kick off our Third Annual Sunday Supper Tampa Bay to benefit the James Beard Foundation and the Bern Laxer Memorial Scholarship.