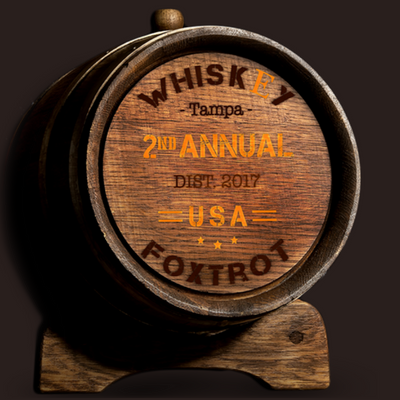 Whisk(E)y Tampa Foxtrot
Date
Thursday, October 18 - Saturday, October 20
Time
5:00 pm
Event Information
Brought to you by two of Tampa's most renowned wine and spirits connoisseurs, WhiskEy Tampa Foxtrot is a 3-day celebration of fine whiskeys from around the world.
Hosted by Bern's Steak House, The Laxer Family Foundation and the Epicurean Hotel, WhiskEy Tampa Foxtrot is the first event of its kind. Now in our second year, we've added even more opportunities to taste exceptional whiskeys with two additional days of comprehensive seminars and spirit dinners led by industry experts.
At the grand tasting, guests can sample more than 200 handcrafted whiskeys and enjoy artisan foods from local restaurants to complement the tasting.