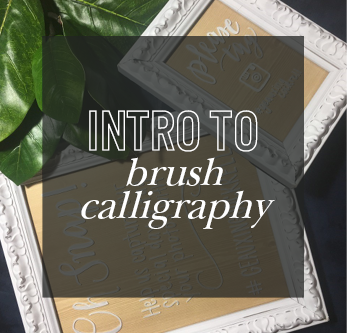 Intro to Brush Pen Calligraphy
Date
Wednesday, June 26
Time
6:30PM - 8:30PM
Price
70.00
Tickets Available
12
Venue
Epicurean Theatre
Epicurean Hotel
1207 S. Howard Avenue
Tampa, FL 33606
Event Information
Brush Calligraphy is a great way to learn the fundamental techniques of modern calligraphy. With the ease of handling brush pens, you are better equipped to navigate through the thick and thin lines of forming elegant lettering. In this course, you will learn the basic techniques of how to hold a brush pen, pressure application, letter construction, and word formations. We will go step by step through the process, with some light one-on-one teaching as needed. Throughout the class, we will work within the Eliemae Ink Brush Calligraphy Starter Guide to learn the basics, and lead up to each class member creating their very own calligraphy quote print. All supplies are included in this class.

What's included?
– Eliemae Ink Brush Calligraphy Starter Guide ($40 value)
– Black brush calligraphy
– Cardstock for take-home print
-Complimentary tote bag to take home
– Wine & cheese for your enjoyment!
Personal Bio
Elie Ceberio is a Key West native and a Florida State University graduate. She has a deep-rooted passion for home décor, DIY projects, any show on the CW, and of course FSU football. For Elie, Calligraphy started out as a cheap way to make unique and adorable decorations for her college apartment and her mothers vintage furniture store. Over time, it slowly evolved as her skills grew and calligraphy became one of her greatest passion. Elie started her business, Eliemae Ink while living in Los Angeles, CA and moved to Tampa, FL in April 2019. Her favorite projects are wood signs, doormats, and event place-cards.