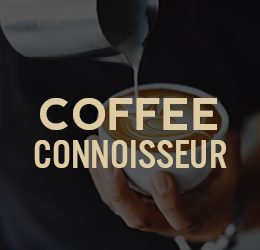 Coffee Connoisseur
Date
Saturday, August 21
Time
10am - 12pm
Price
$30
Tickets Available
30
Venue
Epicurean Hotel
1207 S. Howard Ave
Tampa, FL 33606
Event Information
Mr. Winckler is the master roaster at Dean St. Coffee Roastery at Luminary Hotel & Co., and president of Rebel Coffee in Cape Coral. Learn the secrets of coffee's history, different coffee varieties, and roasting methods.
Explore a tasting flight of 8 different coffees from the rare to the exotic. This entertaining class includes a live coffee roasting demonstration, unlimited coffee, two patisseries per guest and a personalized Coffee Connoisseur certificate.
Please include the names of all members of your party in the notes field during your purchase to obtain your personalized certificates.
Seating is general admission, doors open 10 minutes before the start of the event.