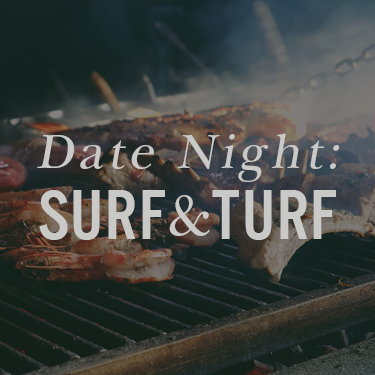 Chef Jeff Philbin Presents: Date Night: Surf n' Turf
Date
Friday, February 7
Time
7:00pm - 9:00pm
Price
$185 per couple
Venue
Epicurean Theatre
1207 S Howard Ave.
Tampa, FL 33606
Event Information
Watch this surf and turf menu transform from ordinary to unforgettable with one simple technique: grilling. In this class, not only will we grill shrimp and steak to perfection; we'll also add char to potatoes and asparagus. Plus, we'll share our favorite grilling tools and tips for grilling outdoors and indoors! Teams of 4 will be assigned various duties from the menu listed below:
Menu
Grilled & Smoked Steak with Chimichurri Sauce
Grilled Shrimp Skewers with Spice Rub
Grilled Sea Salt & Vinegar Smashed Potatoes
Grilled Asparagus with Lemon Aioli
Each guest will receive 2 drink tickets.