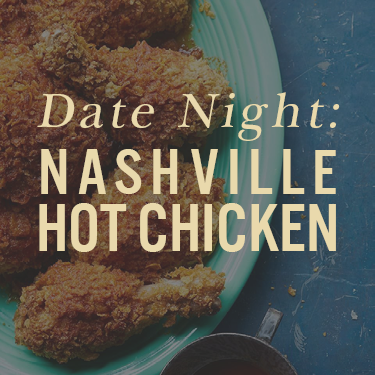 Chef Jeff Philbin Presents: Date Night: Nashville Hot Chicken
Date
Monday, February 10
Time
7:00pm - 9:00pm
Price
$185 per couple
Venue
Epicurean Theatre
1207 S Howard Ave.
Tampa, FL 33606
Event Information
No southern grandmother? No problem! We'll show you the ins and outs of creating the South's best flavors—from Nashville's famous hot chicken to fluffy buttermilk biscuits. Plus, you'll churn out homemade ice cream inspired by everyone's favorite southern cocktail: mint julep!
Menu
Nashville "Hot Chicken"
Sautéed Corn & Edamame Succotash with Bacon
Buttermilk Biscuits with Honey Butter
Mint Julep Ice Cream
Each guest will receive 2 drink tickets.