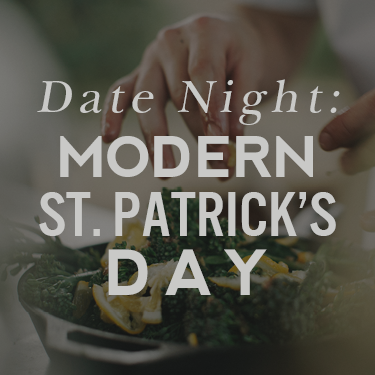 Chef Jeff Philbin Presents: Date Night: Modern St. Patty's Day
Date
Monday, March 16
Time
7:00pm - 9:00pm
Price
$185 per couple
Tickets Available
7
Venue
Epicurean Theatre
1207 S Howard Ave
Tampa, FL 33606
Event Information
Celebrate St. Patrick's Day the right way by diving into a modern Irish culinary experience with Chef Jeff Philbin. Learn how to craft delicious homemade dishes to honor your Irish roots or to just feast in every holiday's best aspect – food!
Menu
Brown Butter Soda Bread
Crispy Sausage & Cabbage
Vegetable Shepherd's Pie

Each guest will receive two drink tickets.
Due to the nature of this event, we are unable to accommodate special dietary requests.