Sushi 101
Friday
|
7:00 pm - 9:00 pm
October 6 @ 7:00 pm

-

9:00 pm

|

$80.00
Sushi 101
Friday
|
7:00 pm - 9:00 pm
October 6 @ 7:00 pm

-

9:00 pm

|

$80.00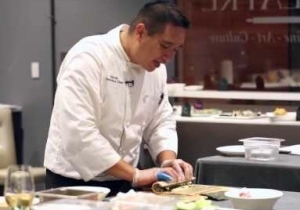 Though a relatively new concept, Mad Chef has seen much success acting as the food service consultant for the 2016 Rio Summer Olympics and has been invited to return to the 2018 PyeongChang Winter Olympics. On a local scale, Mad Chef has provided services to IMG Academy, opening its newly designed student union center, developing their bakery, pizza, and sushi programs.
About Chef Viet Vo:
Viet Vo co-founded Mad Chef, LLC in 2015 and acts as the Chief Operation Officer. Among his responsibilities, culinary and brand development are two of his main focuses. Prior to creating Mad Chef, LLC, Chef Vo has held multiple chef positions at the Sandpearl Resort, Orange Lake Country Club, Boca Kitchen Bar and Market, The Centre Club of Tampa and Amelia Arena. Chef Vo was also a Culinary Instructor for The Art Institute of Tampa, developing their Asian Cuisine curriculum.
While experiencing a hands-on approach to sushi making, attendees will also receive a glass of red or white wine during the class.