Krug Champagne Supper Club
Thursday
|
6:30 pm - 9:00 pm
November 16 @ 6:30 pm

-

9:00 pm

|

$235.00
Krug Champagne Supper Club
Thursday
|
6:30 pm - 9:00 pm
November 16 @ 6:30 pm

-

9:00 pm

|

$235.00
Krug Champagne Supper Club
"An Evening of Culinary Voyeurism"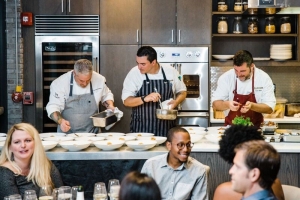 The Supper Club is our way of bringing together adventuresome lovers of food and drink for an evening of discovery. Learn what Chef Chad, Chef Jon and their team of talented chefs find to be intriguing, unique, and delicious. The entire multi-course meal will be prepared in the Epicurean Theatre, mere feet away from your seat. You'll see every slice of every vegetable, smell the meats roasting, and most likely hear the chef utter profanities. (Now's probably a good time to refer to the glossary below.)
Dinner will be served at communal tables to foster lively conversation and debate amongst like-minded foodies. We encourage guests to interact with the chefs, you may uncover a new technique, discover a favorite ingredient, or get directions to an incredible dive bar. More than a simple meal, Supper Club is a voyeuristic dining experience.
We are honored to have Krug ambassador Garth Hogdon join us for this special evening. Garth Hodgdon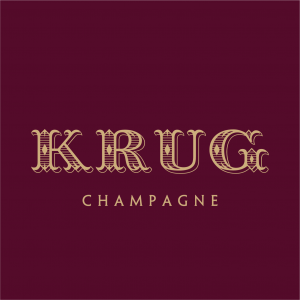 is a seasoned professional in the wine community, bringing more than 15 years of industry experience to his position with Krug Champagne. After beginning a career in his hometown of Sacramento, California, Garth spent five years in Yountville with Chef Thomas Keller where he was a sommelier at The French Laundry. It was during this time that Garth honed his knowledge of fine wine and appreciation for quality and exceptional service and also gained the opportunity to work closely with Krug in the restaurant.
For Krug Champagne Supper Club, we'll be showcasing the below menu:
Reception
Krug Grand Cuvee 163eme Edition Brut, Magnum
Smoked Chicken Croquette
crème fraiche, chervil
Pork Belly & Lobster Mousse
brioche, espelette
Seated Courses
Krug Vintage Brut 2004
Butter Poached King Crab
black truffle quiche, curry soubise, sorrel
Krug Vintage Brut 2003
Inspired by Paella
rabbit saddle, escargot, bomba rice, saffron jus
Krug Rose Brut
Vitello Tonatto
tuna mignon, veal tartare, half dried tomato, prosciutto, pomegranate
Krug Grand Cuvee 161eme Edition Brut
Le Dauphin Double Crème
apple, warm financier, candied lemon, quince honey
Supper Club Glossary:
Definition: Culinary Voyeurism [kuhl-uh-ner-ee  vwah-yur-iz-uhm]
Phrase: The act of seeking pleasure by watching others cook food that one either lacks the skill to prepare, the time, or both.
*If you can't/won't eat certain things, this probably isn't for you as we'll politely decline substitutions and changes.