Champagne Supper Club
Thursday
|
6:30 pm - 9:00 pm
September 21 @ 6:30 pm

-

9:00 pm

|

$150.00
Champagne Supper Club
Thursday
|
6:30 pm - 9:00 pm
September 21 @ 6:30 pm

-

9:00 pm

|

$150.00
Champagne Supper Club
"An Evening of Culinary Voyeurism"
The Supper Club is our way of bringing together adventuresome lovers of food and drink for an evening of discovery. Learn what Chef Chad, Chef Jon and their team of talented chefs find to be intriguing, unique, and delicious.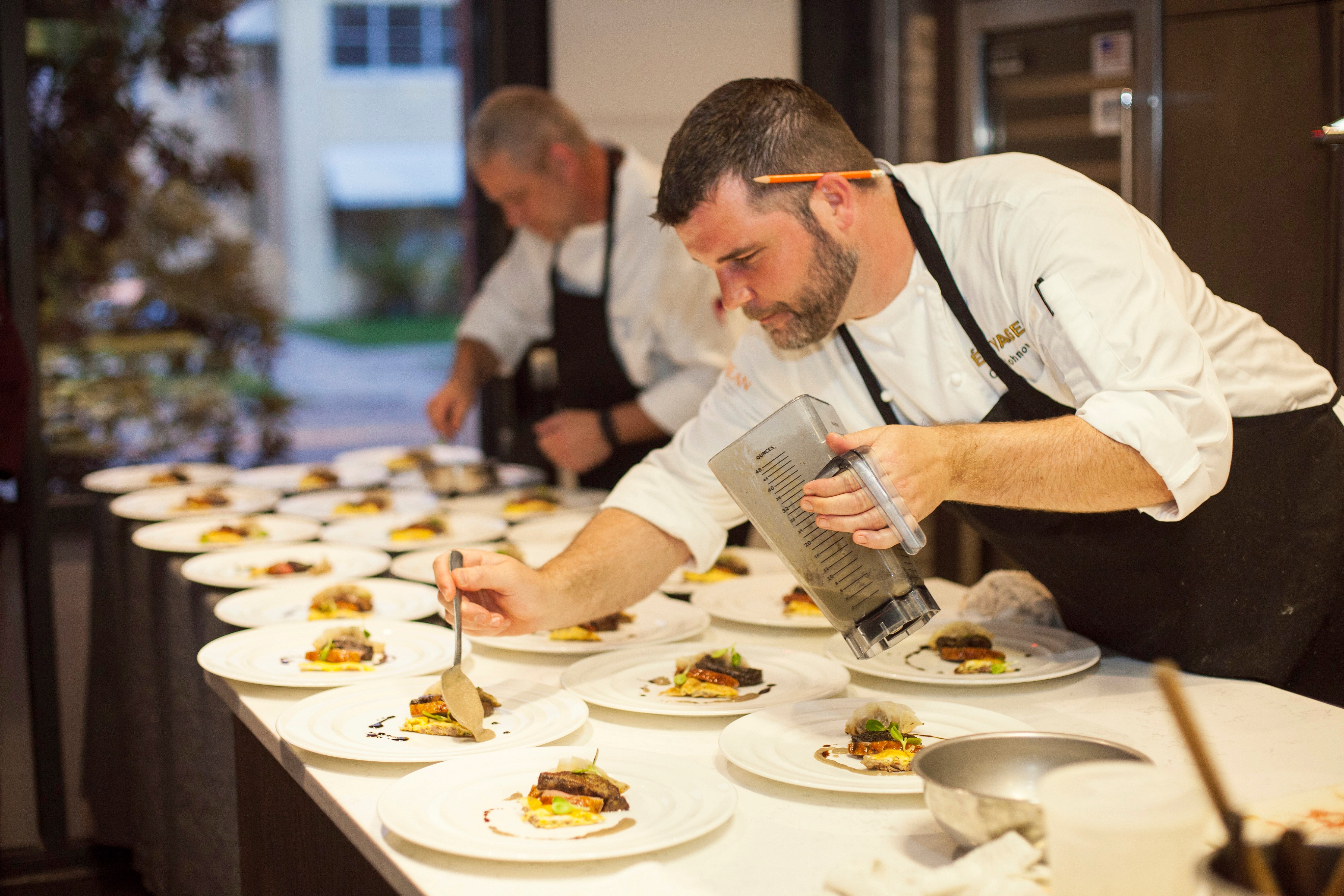 The entire multi-course meal will be prepared in the Epicurean Theatre, mere feet away from your seat.  You'll see every slice of every vegetable, smell the meats roasting, and most likely hear the chef utter profanities. (Now's probably a good time to refer to the glossary below.)
Dinner will be served at communal tables to foster lively conversation and debate amongst like-minded foodies. We encourage guests to interact with the chefs, you may uncover a new technique, discover a favorite ingredient, or get directions to an incredible dive bar. More than a simple meal, Supper Club is a voyeuristic dining experience.
For Champagne Supper Club, we'll be showcasing the below menu:
Reception: Moet & Chandon Ice Imperial
Hamachi Crudo – cucumber, white sturgeon roe, sea urchin & buttermilk emulsion
Pairing: Domaine Chandon Etoile Brut
Oyster & Langoustine Fricassee – leek, bacon, brioche
Pairing: Moet & Chandon Grand Vintage 2006
Poached Guinea Hen – confit agnolotti, beech mushrooms, crushed liver, consommé
Pairing: Moet & Chandon Grand Vintage 2008
BBQ Veal Cheek – caramelized parsnip, Brussel sprouts, bing cherry gastrique
Pairing: Moet & Chandon Grand Vintage Rose 2008
Hubbard Squash Pain Perdue – lavender roasted pears, scorched honey ice cream
Pairing: Moet & Chandon Nectar Imperial

Supper Club Glossary:
Definition: Culinary Voyeurism [kuhl-uh-ner-ee vwah-yur-iz-uhm] Phrase: The act of seeking pleasure by watching others cook food that one either lacks the skill to prepare, the time, or both.
*If you can't/won't eat certain things, this evening probably isn't for you as we'll politely decline substitutions and changes.