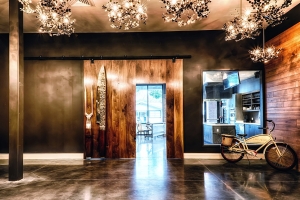 Are you ready to Awaken Appetites Unknown this weekend for the 20th anniversary of Bern's Winefest? Unfortunately all the Bern's Winefest events are sold out, but we're giving you the insider's scoop for upcoming events at Epicurean Hotel and things to do in Tampa to whet your appetite.
Champagne and Caviar Seminar
Thursday, April 24, Epicurean Theatre
What could be better than champagne and caviar? A seminar hosted by Bern's Steak House Executive Chef Hab Hamde and Sommelier Brad Dizon, with special guests from Champagne Krug and The Sasanian Caviar Company. Guests will indulge in champagne friendly small bites composed with four luxury caviars for a unique and educational tasting.