Tampa's EDGE New Drink Trends Revealed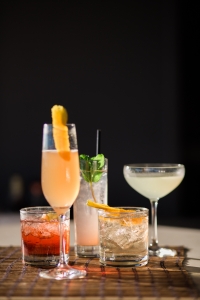 With a shortage of rooftop bars in Tampa, the craft of finding one that suits your palate can sometimes be a daunting task.
EDGE Social Drinkery at the Epicurean Hotel is Tampa's popular craft cocktail rooftop bar known for its alluring handcrafted cocktails and craft beers. Living up to its name, this rooftop bar is an edgy, social drinkery unlike any other.
These nine NEW must-try cocktails are hand-crafted and trendier than floral print, white pants and man buns (eh… is that trend over yet?).