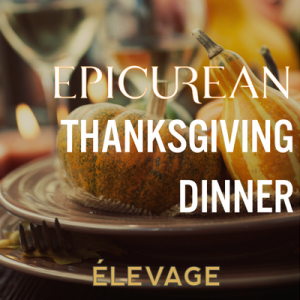 Are you ready to Awaken Appetites Unknown this weekend at one of Condé Nast Traveler's Top Hotel in Florida? We have many events we're thankful for at the Epicurean Hotel this week, weekend and beyond!
Epicurean Thanksgiving Dinner
Thursday, November 24, (11 am-10 pm)
Two-time James Beard Foundation Best Chef South semi-finalist, Chad Johnson, has crafted a bountiful menu with apropos sides and desserts to properly elevate your holiday experience. And, yes it also caters to kids 12 and under too! Rethink the massive preparation, endless hours of clean-up, the enormous anxiety associated with "the feast" and leave it all up to our team. $45 per person (ask for seconds—we consider it a compliment!) and $15 Petit Epicurean (12 & under). Reservations are highly recommended! Reserve your spot on Open table or call 813-999-8726.